So much has changed since the last time we talked…lol. First, I'm not moving out of LA *insert car screeching to a stop sound*. My plan was to move back to New York and debut as my new and femmeproved self, but the universe said, "Not yet, honey. You still have some business in LA." Thank god I held off signing the official document my super sent me. Otherwise, I'd be frantically looking for a new apartment right now.

What had happened was that a week after I sent the last newsletter, I got a callback to audition for a yoga teacher position with Y7 Studio. If you know Y7, you know. If you don't know it, think of it as the cool, millennial techy cousin of traditional yoga studios. The black-and-white aesthetic and "sweat dripping, beat bumping" WeFlowHard classes are a favorite of Dua Lipa. But like most startups, it's not without its culturally appropriative taboos, which are forgiven and forgotten within the 24-hour news cycle. This year, Y7 studio landed a cute $300K investment to expand brick-and-mortar locations in Los Angeles and Austin.

"We are opening a new studio in WeHo and looking for teachers!" My fantasies—or manifestations in therapy-speak—started running wild in my head.

I knew that teaching sun salutations and unlocking the mind-body connection wouldn't pay my bills. Financially, it would be like saving up with a piggy bank. But emotionally and spiritually, this could be my winning lottery ticket. Teaching yoga at a studio would open up a whole new world. A new fantastic point of view. "Tell me, princess, now, when did you last let your heart decide?" The universe was asking, and I needed to respond.
I used to daydream about being a star yoga teacher years ago. My fantasy would balloon after teaching classes when students told me, "You have such a great calming voice," or, "You are an absolute light." In my head, I was living an alternate reality where I was a yoga teacher to the stars. My struggles would make sense. I was meant to teach others about trusting yourself and listening to your intuition. In this fantasy, life made sense. Over the years, I daydreamed less and less about this yogi future, and my mind went to manifesting other goals.
Pain is like energy, money, or love; they all come and go. And when it rains, it pours, and other times, it's a desert, kind of like our global climate.

A week after receiving the callback, I auditioned for the job, still thinking I would move out of LA even if I got it. But later that week, I got an email, "Welcome to Y7". It was official: I got the job!!

I received the keys to my imaginary city in my dreams. My world opened up and my brain felt like it could dream again. For weeks, I was struggling with not getting any job interviews for full-time corporate positions. I was crying for weeks about leaving Los Angeles, weirdly. In my mind, Los Angeles has never been my forever home. It sufficed to serve as a trans-affirming health & wellness retreat; Los Angeles was a birthing place, and I had to go back out to sea. Part of it was my sadness over leaving my beautiful apartment–the first apartment I'd lived alone. It's the perfect landing pad with three(!!) sides of windows. I am rich in sunshine here. Another part was ending my relationship with my boyfriend, but this was my ego, not wanting to reveal that I could also hurt people. I would cry every time, thinking about my boyfriend being alone or sad. Pain is like energy, money, or love; they all come and go. And when it rains, it pours, and other times, it's a desert, kind of like our global climate.

So now I was faced with a new decision. Do I keep my original plan to move out of LA and return to New York? Or do I take a risk on this surprise door that opened for me?

Most people belong to one of two groups: those who plan and those who don't. And the best way to find out which one you are is to take a group vacation. But in between the person who plans out each day by the hour, from early-morning bakery missions to secure the limited quantity of sourdough rice croissants to four-star dinner reservations at 20:00 sharp, and the person who literally just tags along, is the loose planner.
It's giving trans, Japanese Carrie Bradshaw with Mugler in her closet instead of Dolce & Gabbana.

The loose planner is a bit of both, the nonbinary planner on the spectrum. The enby planner will share an Excel doc with separate tabs for food places from the Michelin guide, must-see art & galleries, once-in-a-lifetime activities, and Airbnbs sourced from Conde Nast Traveler. Each is paired with a short description of what it is, why it's culturally significant,  and links if they provide more context. The enby planner recommends and suggests, never demands. They are completely okay with a sunrise hike followed by an afternoon of no plans. There is room for spontaneity between the docent-led museum tours and the New York Times' recommended dinner reservations. I personally identify as a nonbinary planner.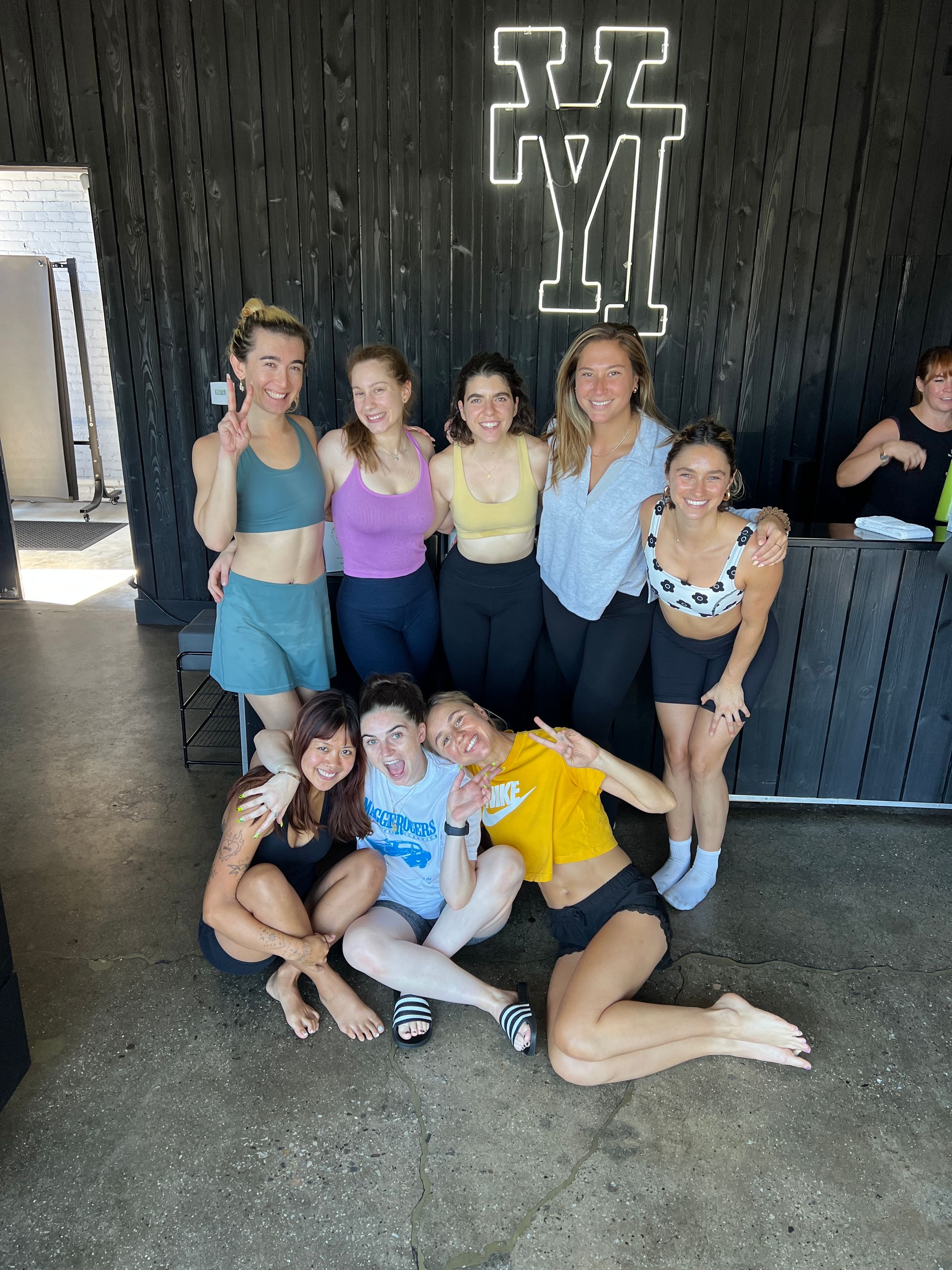 Some of my best life moments have happened without a plan. I moved to New York and Los Angeles. I made queer friends in Brazil when I forced myself to go out to dinner alone again. Transitioning was never even in my plans. But here we are. Thank god things didn't go according to my 21-year-old plans. If they did, I'd probably work at a biotech lab and live near Dolores Park in San Francisco. Those plans never included writing a personal essay newsletter with pink glitter acrylic nails for my own magazine. It's giving trans, Japanese Carrie Bradshaw with Mugler in her closet instead of Dolce & Gabbana.

So I've decided to take a chance. I'm running through the yoga teacher door. Who knows what's in store for me? If my track record is any indication, it's probably going to be fabulous.

Also, I'm so over full-time jobs. They aren't stable; all of them are the same wolf in sheep's clothing whose community exists on LinkedIn. My dream job is one where I don't need to be on LinkedIn. I'm sorry, but creating a community around capitalism and public announcements of taking a sabbatical from said capitalism is bleak…

The next time you're faced with an unplanned curveball, take a moment to consider it. When was the last time you took a chance on yourself? If you find yourself as a more binary planner, try adding some breathing room into your daily schedule. Can you learn to enjoy the journey? There's nothing like the discomfort of doing something new, only to emerge stronger, more confident, and sexier, tbh.