The first time I saw Gia Banks was on the second season of Legendary, a reality show focused on the ballroom community. I felt an instant connection to her and the House of Tisci, where Gia holds the title of house mother, because they were all trained dancers like me. But it was seeing the house members' passsion week after week when I fell in love. Gia in particular represented a women I could see in myself, and this was before I had started transitioning. She was a possibility model I never knew I needed until that afternoon in 2021.
Now, a little over a year into my transition, I had the opportunity to chat with the ballroom icon about her own journey, the impact of being on a reality TV show, and what's bringing her trans joy. Read on for the full interview with the cover star of The Girls Book's first issue: LOS ANGELES.
Kai: Can you give us an intro of who you are, how you identify, and anything else you want to share about yourself?
Gia: For starters, my name is Gia Banks. I am 34 years old, and I'm a Los Angeles native. I am also known as mother Gia from the House of Tisci, from season two of Legendary on HBO Max.
I am a woman of trans experience. I am a showgirl and a cocktail server at Asia SF, a new residency in Palm Springs, California.
Kai: I love a showgirl. When I first saw you on Legendary, I was immediately drawn to The House of Tisci because y'all are a trained dance house. And I come from a dance background. Then seeing you as a trans woman, I was like, "Oh, this is a version of someone that I could aspire to be." How did you step into that role of a mother?
Gia: I stepped into the role of being a mother back in 2012. I have been a part of ballroom since 2005, and I blossomed walking my category in those seven years. I got a lot of wisdom and knowledge at a very early age.
I took the initiative to be a mother of a house in 2012 with House of Garcon. I wasn't serious about being a mother until 2015 when I joined the House of Mizrahi. That's when I decided I didn't want to be a trophy mom; I wanted to be more hands-on. I wanted to be dedicated. I wanted to help my kids get the correct information regarding name changes, gender-affirming surgeries, paperwork, hormone treatment, going to the right doctor, working on their procedures - things of that nature.
Kai: I just took my first in-person vogue class and am starting to dip my toes into the ballroom scene. Especially as trans women, it's such an essential part of our community's history and culture. How important is it to keep preserving the ballroom culture for the future?
Gia: Ballroom is our home. It's home for black trans women, and people must understand that it has always been our safe space.
And it has always been a place for us not just to be ourselves but to be celebrated. What's important for mainstream society to grasp is that they need to celebrate and appreciate us [trans women], not just ostracize or take advantage of us. Many women these days piggybacked off the trans woman aesthetic: the over-emphasized hip, the small, tiny waist, big boobs, the little nose, big lips, and big cheeks. That's been our aesthetic.
Kai: I'm seeing so much co-opting of trans women's culture right now, especially on social media. The word 'dolls' is catching on, and I see gay guys calling themselves "the dolls", but they're also the ones femme-shaming. What are your thoughts on that?
Gia: Yeah, I mean, realistically, I see it as a trend; it's like any other word that the mainstream gets a hold of like queen or bitch or girl. Like fashion, trends will repeat themselves.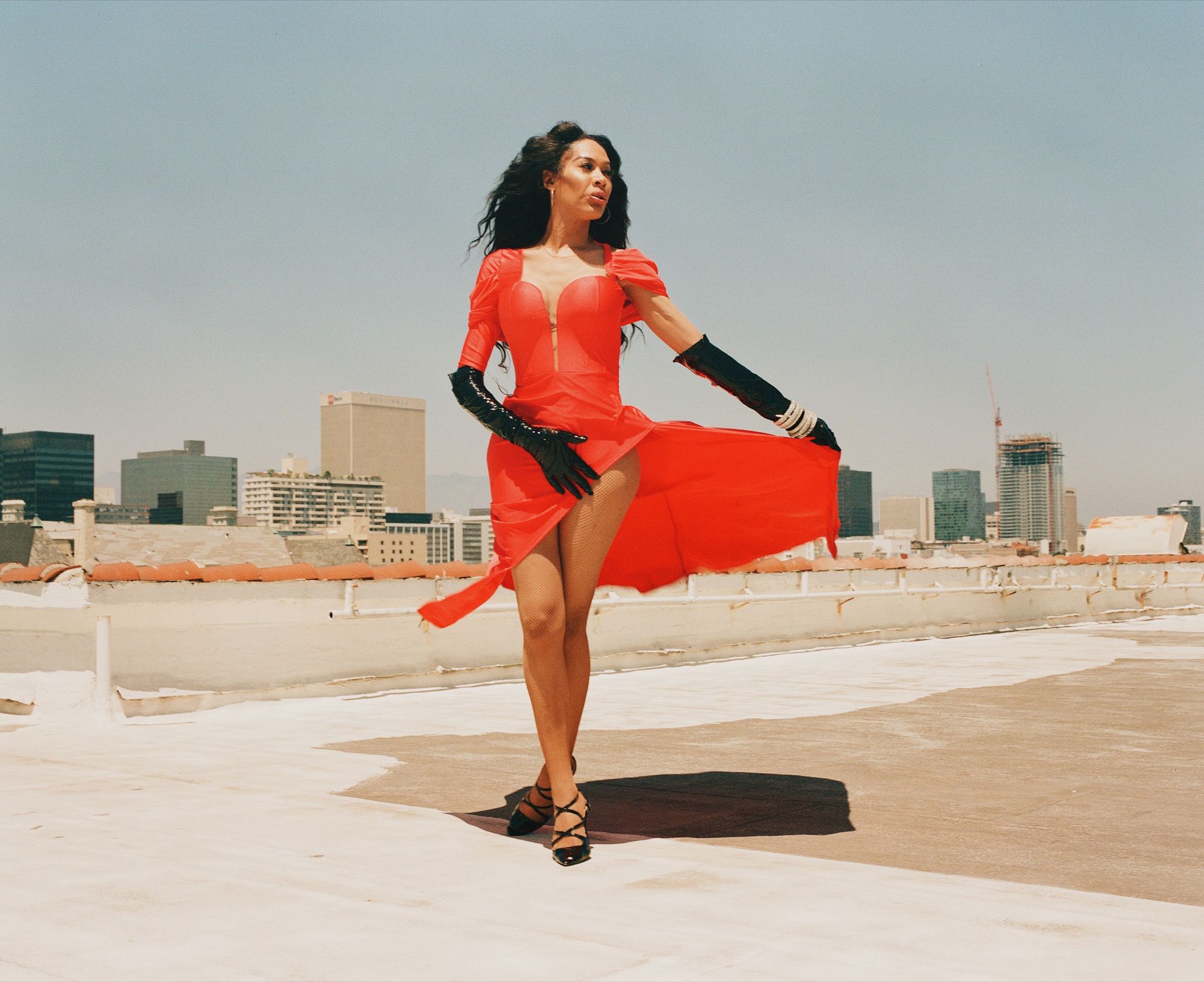 Kai: That's a good point. I want to go back to what we discussed earlier with Legendary. It's probably the show with the most visible trans women together. Do you think the show is benefitting the community? Is it doing any damage?
Gia: There are pros and cons. It's about what you want to get out of the show. If you want to be an activist or public figure, it's great for promoting yourself. Some people aren't completely secure with their transition and want to live [stealth]. They aren't great candidates for the show because the spotlight is on you. Anything you try to hide will show up on T.V. Whatever's in the dark will always come out in the light, right?
Kai: That's right. This show is impacting culture without a doubt and to be able to change the trans narrative is super powerful. We just had a season three. It's catching on.
Gia: I never in a million years thought I could turn on the TV and hear somebody say, "What's the tea?" or "It's no shade". I have a niece and nephew, and seeing ballroom content pop up on their Instagram Explore page baffles me. They're so aware of my community, the lingo, and the way of life.
I also want to touch on mental health regarding the show. I've been a dancer all my life and have been working in the industry, doing movies and television, and was a showgirl in West Hollywood since I was 17. But I felt like something was missing. Other girls who weren't as talented were getting booked and coming from behind to pass me by. That did something to my ego.
Being on Legendary, I finally felt like the world could see me. I was so vulnerable on the show and owned my story and narrative. For the first time, I felt seen. It blew me away at how the world received me. For that, I'm forever grateful for the show.
Kai: Thank you for sharing all of that. It sounds like you did all the internal work beforehand, and when you got on the show, you were fully prepared. You were ready for that spotlight. The timing was exactly right.
Gia: Oh my God. It was. It was my time. I was supposed to be on season one, but things fell apart. I tried to form a house within ballroom for the show, but it wasn't authentic. It wasn't even a house of voguers. It was a house of runway kids. We didn't know what to expect from the show. I'm glad that I was able to watch the first season and do my homework.
Unfortunately, there was that battle, and things didn't go quite as planned. If they had the gag flag last season, it would've been a different story, honey. But it is what it is.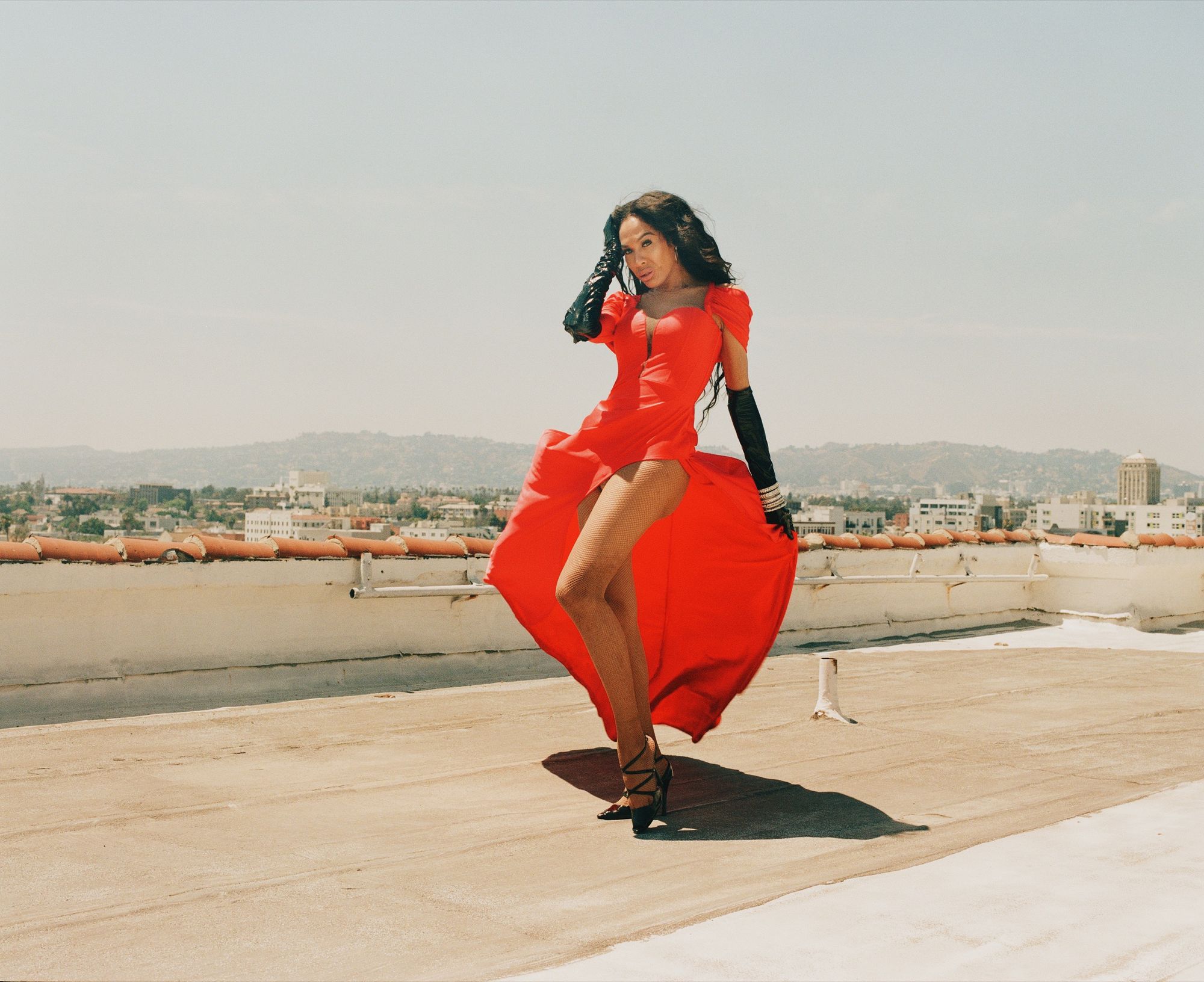 Kai: And so how has life changed after the show for you?
Gia: My life after the show has been great. I'm trying to find time to sleep because I am still in high demand. I'm forever grateful for that light that was shined on me.
I've done more television. I recently did a movie playing a character created specifically for me. That will be out soon. I signed a residency in Palm Springs so now I work on weekends as a showgirl at Asia SF.
The restaurant and lounge are built around the trans community and celebrate trans women. It's a beautiful experience because you get a four-course meal at a five-star restaurant, and in between each course, you have a trans woman that comes out and performs a number.
It's become a place of comradery for me; it's become my safe space. I'm able to be compensated for the things that I love to do. I'll be 35 in September, child. I'm not a spring chicken anymore.
It makes me emotional to be in a place where I get my roses. I'm finally at that place in my life where everything makes sense, you know?
And as a trans woman, during the whole process of transitioning and living a new life, you're trying to figure it out. And baby, I finally figured it out, and it feels so good to be in this place.
Shout out to all the girls still working in the bars and the nightclubs in West Hollywood and elsewhere. Sometimes I will step out on the scene to remind the girls where they got it.
It's so hard. Those gigs are not salary. You're worth a hundred dollars, one-fifty, two-hundred at most. You're working for tips. You gotta work three times as hard just to make the rent, and not to mention the wear and tear on your body.
Kai: It's so tough out there. I'm so happy to hear where you're at now. Feeling good about getting compensated fairly and having everything line up finally. I'm 30. I'm not that far from you, and seeing you where you're at is so inspiring.
Gia: As trans women, we're not supposed to live past 35. So it's important that as a trans person, you go to the doctor for your hormones. Don't be out on these streets, buying and taking all this shit and putting it all in your body and not knowing what's going on. You need to know what the hell is going on.
I'm part of the first generation to be able to do all this legally. Girls of my generation took transitioning seriously and went to the doctor for hormones and surgeries; they utilized their insurance. And now doctors will do your surgeries for free. The fact that I can go to my doctor every month to get my shot and pills? That's because of all the girls who came before me and my generation.
Kai: Ok, last question: what's bringing you trans joy lately?
Gia: I would have to say watching my niece blossom into a beautiful young lady. I would love to have children, but in this day and age, it's so hard to do it the way I want. Watching her grow up and seeing my influence on her brings me so much joy. You don't think anyone's watching, and then you see somebody do something that you do and it's like, oh shit, she's watching.
I've raised a little diva. Two days ago, she called me and told me she spent $250 at Ulta. She got a beauty blender, highlighter, powder - the bells and whistles. I was one of the first people she wanted to call and share this moment with. So she calls me on my phone two days ago, "Tia, I got a beauty blender!"
She graduated last week and went to prom two weeks before that. I had to do her makeup because she missed her makeup appointment. So, of course, Tia has to pull up and do the glam. So I did the glam and as soon as I finished and she walked out of the room, I fell apart crying. My sister has been so open with me to be that influence for her. She's never told her I was wrong or I'm the devil or anything crazy like that.
Her mom is a different kind of country girl. She's a tomboy; I'm the girly girl. I'm the showgirl with all the jewels, crystals, and heels.
Sharing my sister's child has been my joy right now.